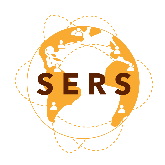 Seeking Partners to Develop, Deliver, and Improve the "AI for Local Value" Program
SEEKING PARTNERS
The SERS community is actively recruiting partners (universities, companies, or not-for-profits) that are able and willing to enable students and entrepreneurs to solve local problems using artificial intelligence (AI).
Partners collaborate to (1) develop, deliver, and improve the AI for Local Value program (2) recruit participants, and (3) identify other opportunities to collaborate.
If interested in becoming a partner, please contact:
Roozbeh Abbasi: [email protected]
Tony Bailetti: [email protected]
Justin Li: [email protected]
Eduardo Bailetti: [email protected]
Dan Craigen: [email protected]
Stoyan Tanev: [email protected]
The Overview for the AI for Local Value program provides additional information.
PROGRAM OVERVIEW
Targets university students and entrepreneurs who wish to solve real-world problems in local communities using artificial intelligence
Free to applicants who meet program's admission criteria 
Delivered over the Internet worldwide from Ottawa, Canada
Six sessions over seven weeks. The duration of each session is 90 minutes (1.5 hours). 
Starts Wednesday October 7, 2020. The sixth session will be delivered Wednesday November 11
Max cohort size is 300 participants
OBJECTIVES
Upon completion of this program, a participant will be able to:
Develop opportunities to apply artificial intelligence to create value in local communities
Enhance partners' impact on their local communities  
Present local opportunities via the Internet to an English-speaking audience
Produce a report that compares two companies in terms of salient aspects of AI
Produce takeaways (statements of fact or belief that are worth recalling and disseminating) and company profiles (a document that makes explicit the most important things a company does to scale early, rapidly and securely).
Exposure to the experiential learning and comparative analysis approaches to learning
And know about:
How companies that scale (significantly increase company value) use artificial intelligence, machine learning, and deep learning
Products, services, infrastructures, and solutions based on artificial intelligence
Aspects of artificial intelligence
Online resources for artificial intelligence
Assertions about what makes new companies scale their value early, rapidly, and securely
PROGRAM COMPLETION REQUIREMENTS
To successfully complete the program, a participant must,
Attend and actively engage in six sessions, each for 1.5 hours per week
Complete two individual deliverables,
Individual deliverable 1. Takeaways. Produce and submit at least five takeaways within 24 hours after the end of each of the six sessions (total of at least 30 takeaways for the six sessions)
Individual deliverable 2. Opportunity. Shape an opportunity to apply AI to solve a local problem
Work in groups to complete Group Deliverable 1. Comparison. Compare two companies in terms of various aspects of artificial intelligence such as, (1) data and data pipeline, (2) algorithms, (3) experimentation environment, (4) hardware and other infrastructure, (5) value propositions – short- and long-term, (6) capital access, (7) talent for right roles, (8) responsible use of AI, (9) AI education and training, (10) trends, (11) ecosystems, and (12) approach to manage AI deployment projects  
TIME COMMITMENT
Each participant should commit 65 to 70 hours of work to this seven-week program.
ABOUT SERS
The AI for Local Value program is part of "SERS & the World", a project of the SERS global community. SERS is an acronym that stands for Scale Early, Rapidly, and Securely. SERS is a global community that produces open-source educational resources.